Breast lift surgery: the incredible way to attain firmer, young-looking and perkier breasts.
For women, breasts symbolize their most feminine physical characteristic. If you feel that age, childbirth, environmental factors and weight fluctuations have taken a toll on the intactness and perkiness of your breasts, causing them to sag and droop, opt for a breast lift surgery in Delhi under the supervision of Dr Vivek Kumar. Owing to his vast experience in the field, satisfying results are guaranteed.
Since cosmetic surgery services aren't commonly available in India, SCULPT India set up a Chandigarh clinic with the aim of providing the best breast lift surgery in Chandigarh. After the success of the Chandigarh clinic, we also extended the service of breast lift surgery in Guwahati. If you are considering breast lift surgery and sagging treatment in India, then your superlative choice is Sculpt Aesthetic & Cosmetic Clinic Delhi, India. You may call us or visit our centre for a detailed evaluation, all enquiries about breast lift surgery cost in Delhi will be answered along with an in-depth examination to give you a tailored treatment plan with the best breast lift surgeon in Delhi.
Breasts Lift Surgery Delhi
Patients who are usually content with the size of their breasts go for breast lift surgery to elevate and firm them, which results in younger-looking breast curves. Loss of skin elasticity, gravity and other elements such as weight loss, pregnancy and breastfeeding eventually affect the shape and firmness of the breasts. Some patients feel that they have lost a substantial amount of breast volume over time. In such circumstances, implants are inserted along with a breast lift which can upsurge breast size at the same time as the shape and position of the breasts are heightened.
Who should get this?
According to Dr Vivek, one can be an ideal candidate for breast lift surgery if she possesses one or more of the following conditions i.e. breasts that are overhanging, but of reasonable size, breasts that lack substance or firmness, if nipples and areolas point down, particularly if they are situated below the breast crease. Sometimes, these conditions may be hereditary traits. In some cases, the breasts may have developed differently so that one breast is firm and well-positioned while the other is not. The main aim of breast lift surgery is to elevate and restructure sagging breasts; to get perkier, more youthful, firm breasts with no possible scars.
The Procedure
In the procedure of breast lift surgery in Delhi at SCULPT Clinic, three incisions are made. The first incision is made around the areola. Another runs perpendicularly from the bottom edge of the areola to the crease under the breast. The third incision is horizontal underneath the breast and follows the natural curve of the breast crease. After the elimination of surplus breast skin, the nipple and areola are lifted to a higher position. The areola, in a sagging breast, is commonly stretched and it is also abridged in size. Skin that was previously located above the areola is brought down below to restructure the breast.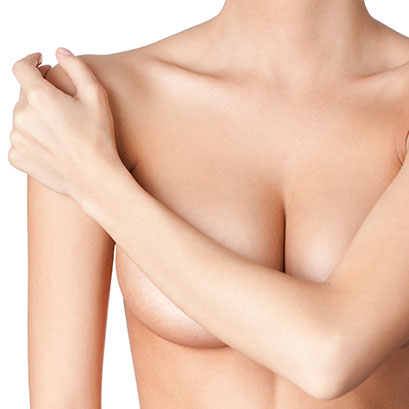 Post Procedure Care
It is advised to sleep in an upright position for 1-2 weeks after surgery. No heavy lifting is recommended for 4-6 weeks. Keep your hands and elbows to your side for 2 weeks. No driving is suggested for 2 weeks. No workouts for 4-6 weeks post-surgery. Do not smoke as smoking delays healing and surges the risk of complications. Do not drink alcohol when taking pain medicines. Even when not taking pain medicines, no alcohol for 3 weeks is recommended as it causes fluid retention.
Summary
| | |
| --- | --- |
| Duration of Procedure: | 2-3 hours approx. |
| Anaesthesia: | Local / General |
| Recovery Time: | 7 - 14 Days |
| Longevity of Results: | Long-lasting |