Best Plastic and Cosmetic Surgery in Chandigarh – SCULPT India
Welcome to SCULPT India which offers one of the best plastic and cosmetic surgery in Chandigarh. We take pride in being one of the most trusted cosmetic clinics in Chandigarh, thanks to the expertise of our renowned surgeons, Dr. Vivek Kumar and Dr. Anisha Sethi.
Our clinic is dedicated to helping our clients feel confident and beautiful, which is why we offer a wide range of services that cater to all your need of plastic surgery in Chandigarh. Our team of experts provides personalized treatment plans tailored to your unique requirements after a thorough assessment and consultation. Our services include liposuction, laser hair removal, Botox fillers, and face plastic surgery, among others.
We understand that cosmetic surgery is a major decision that requires careful consideration, which is why we aim to make your experience of Cosmetic surgery in Guwahati as comfortable and hassle-free as possible. Our state-of-the-art facilities, combined with our experienced medical team, ensure that you receive the best care possible after choosing our clinic for your plastic surgery in Guwahati.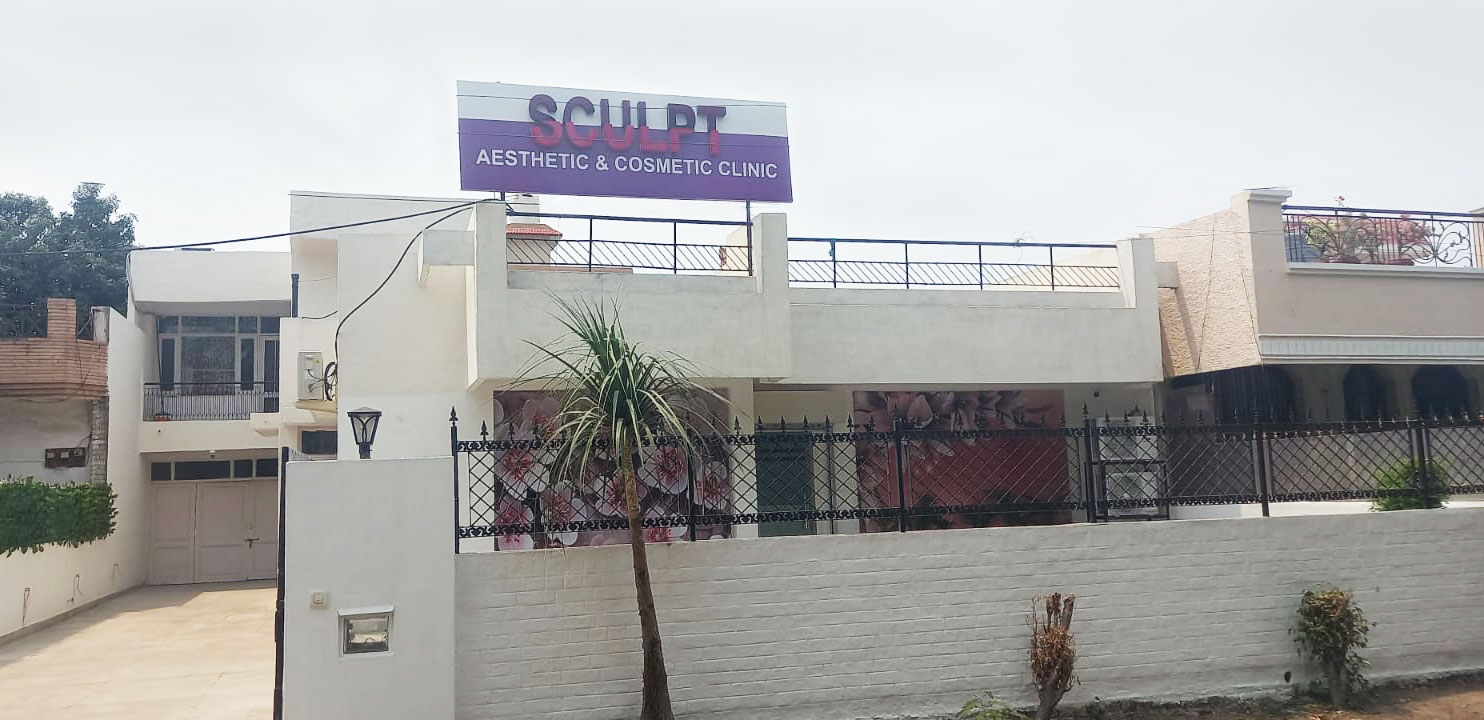 our treatments
Common Concerns
We Treat.
We offer a wide range of aesthetic, plastic, and cosmetic surgery in Chandigarh. Being the best cosmetic clinic in Chandigarh, We set a high benchmark for quality and care.
About the Doctor
Dr. Anisha Sethi
MBBS, MD (Skin & VD)
Dermatologist & Aesthetic Surgeon
I came to sculpt aesthetic and cosmetic clinic in defence colony for the treatment dry skin. I met with dr.hema pant ,she checked the skin and prescribed me the oinment and the oral substitutes. It really helped me a lot.the dryness is gone all of sudden. She is absolutely an mind blowing person and one should take consultation with her.
Yash Makhija
I have taken SCITON laser hair removal for my chest and underarms from SCULPT Aesthetic & Cosmetic Clinic and got a pain free and permanent result. Thank You Dr. Vivek...
Ajay Mishra

My experience in Sculpt Clinic, New Delhi was too good. I have got excellent result in Liposuction Surgery. I recommend Dr. Vivek kumar highly for surgical procedures and treatments.
Praveen Kumar Thakran (Peenu)
Sculpt is Best clinic for all skin problem all staff and Doctors are very cooperative will recommend this clinic to all...
Sudhir Sharma

Choose how you would like to book