August 3, 2017
3 Thoughtful Gifts For The Doting Beauty Conscious Sister
This Rakhi, do something special, and since you know what a diva she can be, gifting your beauty conscious sister something that would boost her self-esteem and individuality!
Gone are the days when chocolates and an envelope of cash would show your brotherly appreciation for your sister! The new-age confident Indian woman knows what she wants, and she stops at nothing to achieve it. As her brother, you too would like to partake in her success, and one way in doing that would to be gift her something that she could use and appreciate its benefits for a very long time to come. This Rakhi, do something special to reveal her inner diva with these three-trending beauty needs she would thank you for life. Take a look!
1. Skin care treatments for her skin type:
Ditch the age-old boring facials, because it is time to gift her something special. Understanding the condition of the skin, the tone and texture, elasticity and more, she would need the right skin care treatments for services such as skin brightening, peeling, galvanic detans, skin polishes and more. Treatments are deep and invigorating, stimulating the tissues and the cells, which helps keep the skin soft, supple and nourished. Your sister would be the glowing diva amongst her friends and social circles. Isn't that the best boost you could gift her this Rakhi?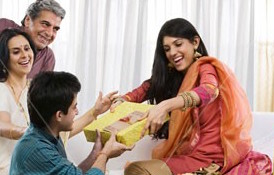 2. Laser wonders:
Laser treatment for clear skin, acne scar removal and pigmentation or more, would be an amazing gift choice to make. And yes, it has many perks too – its healing time is low, almost no side-effects to worry about and can be done practically in her free lunch hours. And who wouldn't want her sister to bloom like a rosebud post the laser treatment, right?
3. Botox for her:
If you thought Botox was only for the matured ladies out there that wanted to subdue the signs of aging, think again. From managing her skin tone, keeping her skin younger looking for long, helping the skin fight the premature signs of aging to even combating overactive sweat glands too, Botox can do wonders for women of all age groups.
Read story of a mom who never looked back after being talked into Botox by her daughter!
A few sittings for botox, skin care treatments or laser therapies such as CO2 and more would be deemed a thoughtful gesture on your part for her.
Need help choosing the right package and sittings for her? Do not hesitate to give us a call. She is your sister after all, and a princess touch is what she needs!
Happy Rakshabandhan!